The All Inclusive Adult Sex Resort
that turns your most sensual and erotic
Dreams into Realities
What sets us apart from any other
"Adult Sex Resort"
Club FANTASY ISLAND is managed by Americans ON SITE! English is our first and second language, although we do have bilinguals on here to assist if you should need someone who speaks French, Deutsch, Italian and of course Spanish. So you never have a fear of not being understood or understanding. Your Host or Hostess is on site constantly to assist you and give you whatever help you need. Their job is to make sure your stay is the most exciting ADULT SEX VACATION of your life. You also receive a personal phone with the number of a driver, translator and the owner who is on call 24/7 to also help if a special situation should arise.
Some of our EXOTIC ESCORTS also have a good grasp of the English language, others not so much, so we have someone standing by to translate if needed. Plus your FANTASY ESCORT has been schooled on your likes and dislikes before you arrive so everything will go smoothly. Besides you are here to speak the Universal Language anyway. Not a need for a great deal of talking. And if by chance, you tire of your Fantasy Girl or Guy all you need do is say the word and we can replace that one with a fresh one. And we can do it every day if needed. Because of our commitment to cater to every one,
from mild to wild, we offer a wide array of services
for all of our clients.
Remember you are in the Dominican Republic,
where anything goes and nobody knows,
so there has never been a better time to "just go for it".
Satisfy all those pent up desires that have been lingering in the
back of your mind for so long. Don't spend the rest of your
life thinking to yourself, what if?
Make this the "Caribbean Sex Vacation"
you will always remember.
Your experience is limited only to your imagination. Ever wondered what it would be like to switch roles with a woman, have her in complete control and you be the receiver instead of the giver? Want to be tied, shackled, shamed, spanked, covered with....... oil, hot candle wax, whipped cream? We have heard it all and served them all.
Or maybe, you are a little easier going and are happy with a nice
slow sensual rubdown and massage by two beautiful women,
with not just a happy, but ecstatic ending?
SAME SEX COMPANIONS
We also offer same sex companions, remember, everybody
has a different fantasy , thats why it is called a fantasy, because it
is something that will more than likely never happen, right?
Well, at FANTASY ISLAND, dreams are no longer fantasies,
they are realities! We are your "one stop"
"EROTIC ADULT SEX RESORT"

Why Choose Us?
OUR BUSINESS:
Because there is so much competition, in order for us to be
THE PREMIER EROTIC ADULT SEX RESORT
in the CARIBBEAN, or EXOTIC ESCORT SERVICE,
we have to set ourselves apart from everyone else. That is why
everyone is constantly schooled on providing excellent
customer service as well as helping us offer an exceptional
product for our guests, whatever their need.

OUR GUARANTEE:
We guarantee your satisfaction. If something isn't right,
we will not rest until we make it right. That is why you are
given a cell phone with a direct line to the owner,
who is on call 24/7, so your satisfaction is assured.
OUR MISSION
Our mission is very simple, we want your stay with us to be like nothing you have ever experienced before and to be the only ADULT VACATION RESORT you use in the future. From the time
you arrive at the airport and greeted by your Hostess or Host,
until the time you are escorted by a Fantasy Escort back for your departure we want your entire stay to be something you will want to write home about, something you will share
with all your friends.
OUR ACCOMMODATIONS:
Our accommodations are absolutely the best and cleanest of any
ADULT RESORT that you find in the area, we offer daily housekeeping,
air conditioning, televisions, cable, wi fi, safes, refrigerators,
marble and ceramic bathrooms and bidets in all units.
PRIVACY POLICY

Your Privacy is Our Priority
WE GUARANTEE COMPLETE PRIVACY.
We protect your privacy throughout the booking process
as well as during your stay with us. That is one of the
reasons we do not like to accept credit cards and we have
basically a cash only policy. That way you never leave a
paper trail, so you are assured complete privacy.
Also, your name or any information is never shared
with anyone on the outside.
OUR LOCATION:
We are located on Boca Chica Beach minutes away from
the Santo Domingo International Airport.
We are close to everything, (Shopping, Discos, Casinos, Restaurants)
yet remain secluded. We are shielded from the general public outside.
Our property is safe and secure, plus, there is always security close by.
And, although there are other guests on property, if you choose to remain mostly alone with your Fantasy Escort, that is no problem, you can choose for yourself, as our resort allows you as much privacy as you need. All of our accommodations have a private entrance so you never have that
"LOBBY EXPERIENCE" where you always have to pass in front of, or associate with, all the other guests if you desire to do otherwise.
Visit our forum at:
www.fantasyislandforum.proboards.com
Packages & Specials
Free Airfare Promotion

Because of the tremendous response we received from our CHRISTMAS FREE AIRFARE PROMOTION, we are extending it and making it available to everyone. SEE DETAILS.
Fantasy Package

Your most erotic fantasies can and will be fulfilled, if you can dream it, we can make happen it. Your experience is limited only by your imagination. The Fantasy Package is custom fit and priced separately for each individual.
Premium Package

Our most popular package by far. Offer's almost everything the Fantasy Night has, but priced far less. Check out everything we offer below then compare us and our pricing to the competition. Click here for PRICING TABLE
No-Frills Package

Maybe you don't feel like going crazy, or don't have an erotic fantasy to fulfill. NOT A PROBLEM How about…………………Eliminating all the frills & costs and just spend a few quiet days with a beautiful young woman at your side catering to your every whim, to create the perfect Adult Sex Holiday?
Exclusive Offer
Are we sure we have the best product?

Without a doubt!

Click our offer and see.
"EXCLUSIVE" offer
and don't forget our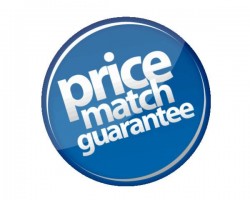 WE GUARANTEE TO MATCH ANY COMPETITOR ON SERVICES, PRICES AND STILL INCLUDE WAY MORE EXTRAS THAN ANYONE ELSE!
Resort Links
<!____END content____>