Erotic Services

Your Erotic Sex Resort Where You Live Out Your Wildest Fantasies
EROTIC SERVICES and TOYS
"SAHONI eres ESPECIAL"
(Pedicure / Manicure / ??????)
Designed especially for you by your hostess Sahoni.
Your experience starts off as soon as you step out of the shower
by having your favorite drink prepared for you by your specialist.
You sit back and relax as she soaks your feet and hands in nice
warm soothing water to soften them for your treatment.
While you are soaking she will make the time pass very fast for you,
by paying attention to lets say anything else that may need attention, (Sahoni calls this her "soak & stroke") of course this will only be a
tease for what is to come later on.
When you are done soaking she will gently caress each
hand and foot, trimming, filing each nail with precision while gently massaging each part which is guaranteed to be relaxing as well as arousing, but never forgetting which part needs the most attention. Remember, the only thing you have to do is sit back,
close your eyes, relax and enjoy.
Then comes the part you have been waiting so patiently for.
You have been teased long enough, your specialist will unwrap you from your towel and begin the final phase of your adventure and
sit back relax if you can and enjoy. Oh, and by the way if you feel
the need, it's OK to maybe grab her and guide her a little so you
have it exactly your way because every ones launch sequence is
just a little different.
***************************************************************************
Isla de la Fantasia Massage
( Two hotties and you !)
Just like the title says, your Fantasy Girl will be assisted by a
second girl to make sure you are rubbed the right way,
over and over and over again.
The girl of your choice will accompany you in the shower to
help clean all of those hard to reach places, or should we say
all those fun to reach places and by all means return the favor!!

After you have finished, she will accompany you to the massage
table where they will place warm towels on you to relax you.
(Yeah, like at this point you can relax.)
Dressed only in a FANTASY ISLAND T-shirt, no undies,
they will start on your back side, one working from the feet up,
the other working from the shoulders down, gently working out
all the kinks and relaxing all those sore muscles. Do not be
surprised if they climb on top of you and work on you like that,
most of the girls find by being on top they have more power to
give a good massage.

Next comes the front side, they always save this for last because
it is their favorite. Both sit on you and you have the option of
where they sit. After they have obtained the perfect positions they
go to work massaging once again and continue until they have
relieved every bit of tension they have created.

You have a personal guarantee that you will never experience a
rub down like this in the States, or anywhere else for that matter!
***************************************************************************
Dominican Smorgasboard
"FANTASY ISLAND STYLE"
Nope it has almost nothing to do with food, although there
could be some other eating involved. We do however bring
you a large bowl of fruit and you all can place it where ever
you like before you eat it (use your imagination),
Oh, did I forget to mention the whipped cream?
Like in a traditional Smorgasboard there is a variety of items
and the same with us. You will experience a variety of women
(three to be exact) three delectable women to have anyway you like.
I suggest all three at once!! Remember, this is FANTASY ISLAND.
I promise after 10 minutes you will not know which end is up and at that point,
you won't really care anyway.
Now, I couldn't let Sahoni have all the fun, I came up with
my own special event, I call it............
"BULLDOG's 8 Legged Race", Fantasy Island Style,
all I can say is that it involves everything mentioned above
plus plastic sheets and vegetable oil. With a little luck,
someday this will be an Olympic Event. This special is not
for the faint of heart, in fact we should have you bring a
doctors statement, that you are physically fit enough for
this kind of activity.
(Warning: There is no crash cart standing by!!!)
******************************************************************
Isla De Fantasia
MANSCAPING

This is a traditional Manscape, now with a
" FANTASY ISLAND HAPPY ENDING"
Tired of looking like Sasquatch? Your specialist will begin on
your forehead trimming those bushy brows and from there work
her way south, all the way down to the bush country.
She will take care of your individual needs, cutting, trimming,
shaving, waxing, what ever you like, what ever you need.
We tailor this service to the individual guest.
Your Barber never did it like this!
Nor would you ever want him to!
NOTE: All "EROTIC SERVICES" have an additional charge.
TOYS TOYS TOYS TOYS TOYS
Compliments of "FANTASY ISLAND" for your personal enjoyment!!
Take your pick, what suits your fancy? Experiment with everything,
maybe discover a new position or two. Play with all the toys you have been wanting to try for so long

SO WHAT IS YOUR FANTASY?
All the toys are compliments of
Club FANTASY ISLAND
and are furnished on a first come, first served basis
( NO PUN INTENDED) and you may switch daily.
We also have a large assortment of blindfolds, handcuffs,
collars, leashes, gags, whips, paddles, strap-ons, etc.

And coming soon....................

The
PLEASURE
CHAMBER!!!
COME SEE WHAT MAKE US THE LEADING
"CARIBBEAN EROTIC SEX RESORT VACATION"
THIS IS THE VACATION YOU HAVE WAITED FOR YOUR WHOLE LIFE.
SO WHAT ARE YOU WAITING FOR NOW?
Visit out forum at:
www.fantasyislandforum.proboards.com
Packages & Specials
Free Airfare Promotion

Because of the tremendous response we received from our CHRISTMAS FREE AIRFARE PROMOTION, we are extending it and making it available to everyone. SEE DETAILS.
Fantasy Package

Your most erotic fantasies can and will be fulfilled, if you can dream it, we can make happen it. Your experience is limited only by your imagination. The Fantasy Package is custom fit and priced separately for each individual.
Premium Package

Our most popular package by far. Offer's almost everything the Fantasy Night has, but priced far less. Check out everything we offer below then compare us and our pricing to the competition. Click here for PRICING TABLE
No-Frills Package

Maybe you don't feel like going crazy, or don't have an erotic fantasy to fulfill. NOT A PROBLEM How about…………………Eliminating all the frills & costs and just spend a few quiet days with a beautiful young woman at your side catering to your every whim, to create the perfect Adult Sex Holiday?
Exclusive Offer
Are we sure we have the best product?

Without a doubt!

Click our offer and see.
"EXCLUSIVE" offer
and don't forget our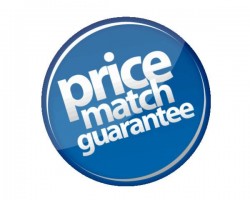 WE GUARANTEE TO MATCH ANY COMPETITOR ON SERVICES, PRICES AND STILL INCLUDE WAY MORE EXTRAS THAN ANYONE ELSE!
Resort Links
<!____END content____>