Activities on your Vacation
Your Dream Adult Vacation is Here, Right at Your Fingertips
(All activities not available every week.) (Nominal fee for some activities.) Sanoa Island Outing , Jeep Safari, On Site Outdoor Disco, Catamaran Party Boat, Golf, Texas B-B-Q, Sport Fishing, Santo Domingo City Tour,  Los Haitises National Park, Scuba Diving, Casino Night, Rafting, Jet Ski Outing, Whale Watching, ATV Outing.
Fishing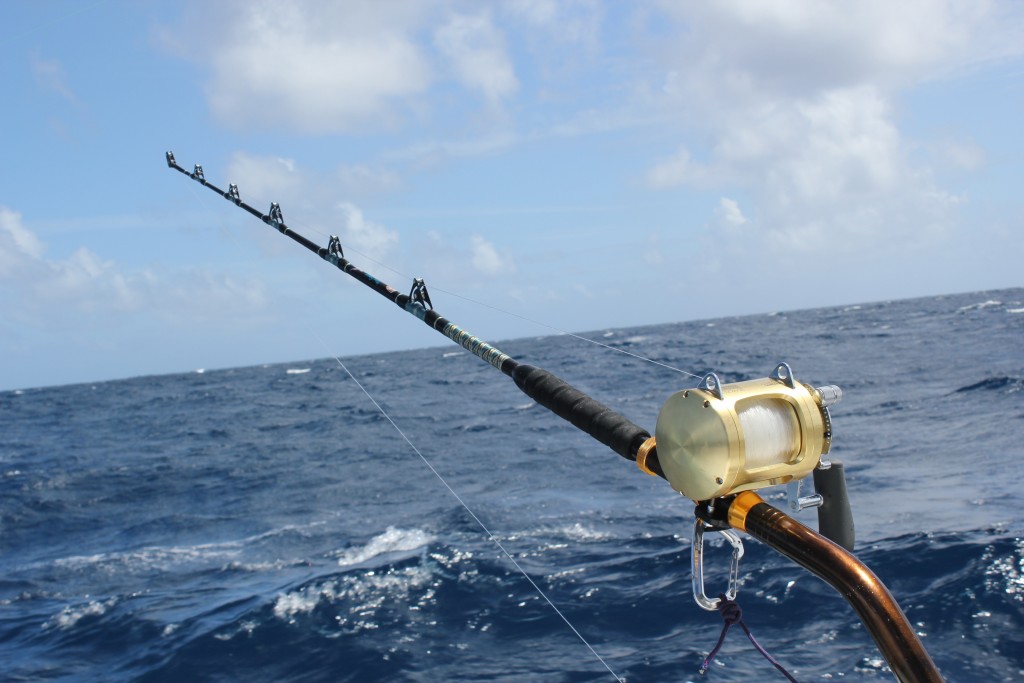 Fishing has been at the heart of most coastal towns. A variety of fishing excursions are offered to the tourists. You can learn how to fish from the shore (as many Dominicans still do), go out with a small boat and go fishing on the reefs, or go out with larger boats for some serious deep sea fishing.
Fishing is practiced with success all year round, but the summer is the best time to do so, in terms of the variety and numbers of fish and calmer waters.
The South Coast hosts fish like Wahoo, Sailfish, Marlin, Porpoise and Barracuda.
Scuba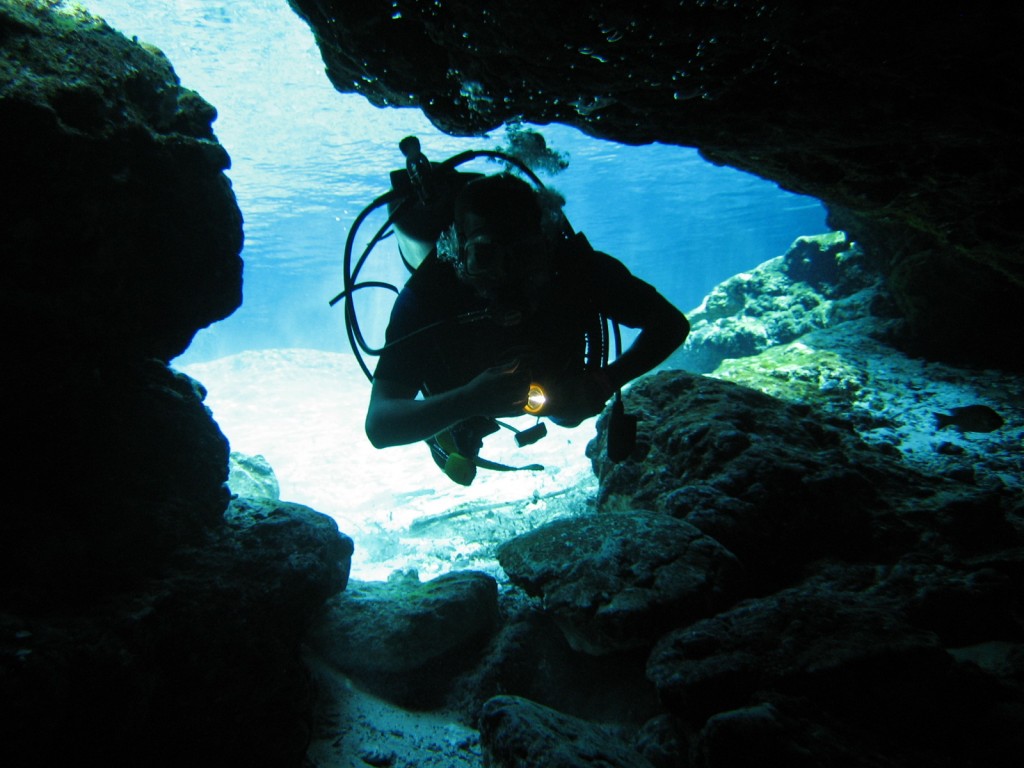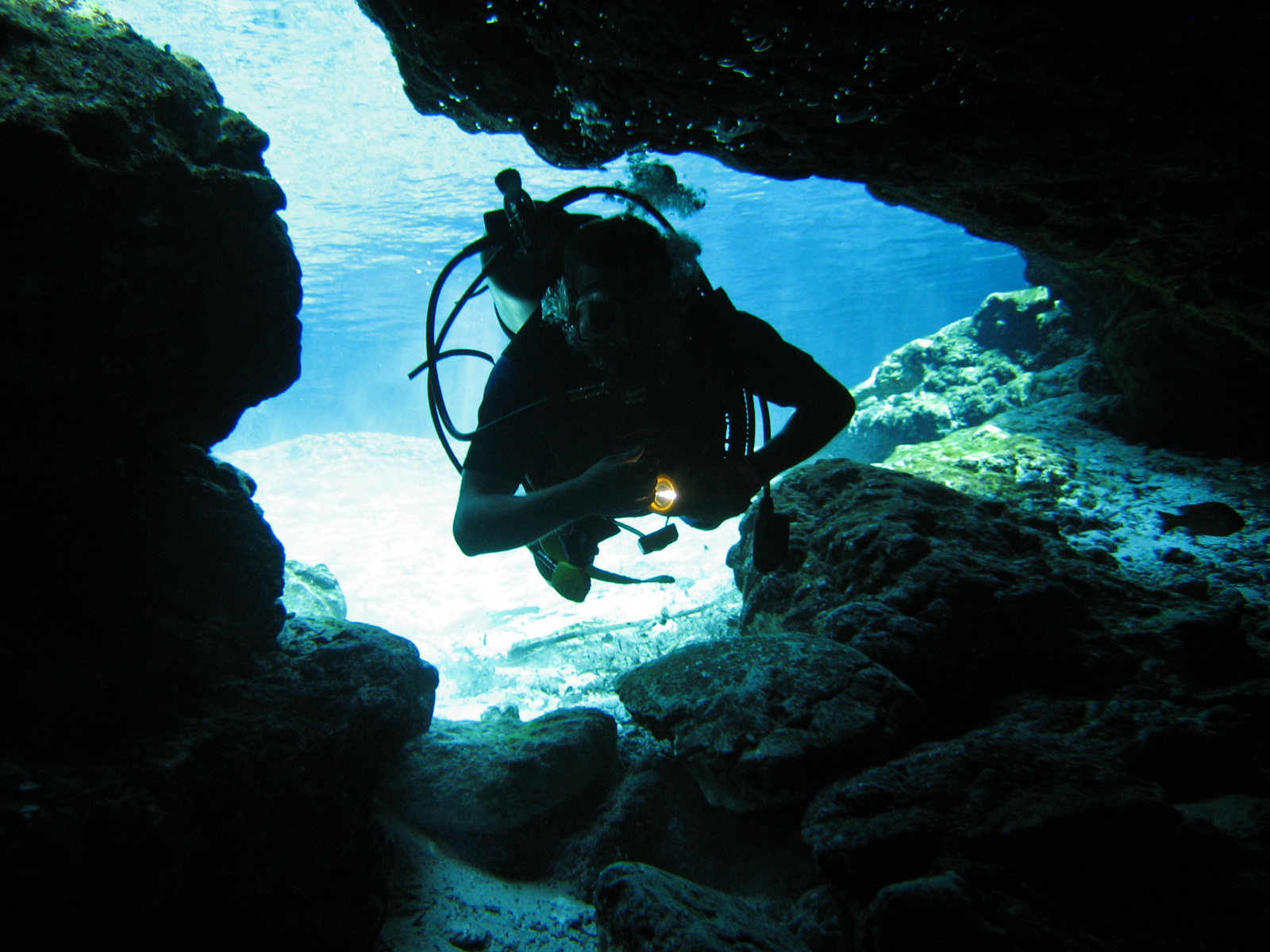 As far as the coastal areas of the Dominican Republic are concerned, you can scuba dive to your heart's content almost everywhere you go. Offshore reefs with their colorful marine life and shipwrecks from the times when pirates and plunderers terrorized the Caribbean are the main attractions for scuba divers.
Our provider is a PADI certified scuba diving school. They cater for all levels of experience, so take your pick.
Not a certified diver but want to experience the thrill of diving??  Try our "INTRODUCTORY SCUBA DIVE" with a Certified Dive Master firsthand, equipment and instruction only $65.00,  This also counts toward your certification should you wish to pursue a card.  Also, if you do wish to be certified, we can set you up with your book studies on line so that when you arrive,  all that is left is the diving portion.
The best conditions for scuba diving in the Dominican Republic are on the south coasts. Although there is scuba diving on offer on the east coast resorts, the Punta Cana area, the sea there can be rougher and more challenging, especially during the winter months. If scuba diving is the main focus of your stay in the Dominican Republic, do bear this in mind.
The Boca Chica area offers good diving around shallow offshore reefs, excursions to the almost deserted islands of Catalina and La Saona, and a number of shipwrecks. It is also possible to spot dolphins in this area.
Off Catalina Island, there is a spectacular wall dive consisting of a steep coral slope that runs from 15 feet to a sandy bottom at 130 feet, with abundant fish activity and corals and sponges.
The much larger Saona Island has a dozen different dive sites, one of the best being Parguera, a large coral reef bordered by white sand bottom and a few isolated coral patches.
Just off the coast of Bayahibe is the wreck of the St. George, a 170-foot freighter sunk to form an artificial reef, which has already begun to accumulate marine life growth as well as attracting a resident fish population. The nearby Aquarium site is a shallower coral reef.
Continuing westward, we have the area around the beach town of Juan Dolio, which includes numerous hotels and resorts on the beaches of Juan Dolio itself, Playa Caribe and Guayacanes.
The wreck of the Tanya V. off Juan Dolio was also sunk as an artificial reef and diving attraction. Another wreck site is the Gabriela, which has attracted a large resident fish population.
Scuba diving highlights in Boca Chica include shipwrecks in the La Caleta Underwater National Park and La Sirena Cave.
La Caleta Underwater National Park is between Boca Chica and the capital, Santo Domingo. Divers can observe the wreck of the El Limon, a 69-foot steel tugboat with triple screws, lying on a sand bottom, surrounded on three sides by steep coral reefs. This wreck attracts a symphony of small tropical reef fish.
Golf
Golf is one of the Dominican Republic's top attractions, bringing thousands of tourists in droves to this destination. What makes golf so popular is the combination of outstanding year round summer weather and the varied terrain. Caribbean weather allows for play even during rainy days, when brief showers quickly give way to clear skies. Course architects have incorporated hills and coastline into the design to doubly challenge the golfers.
Residents in Santo Domingo have the option to play at the resorts or to join nearby clubs. The Federation of Dominican Golf is active and organizes tournaments all year round. It offers residents an annual deal with considerable savings on golf fees nationwide.
Catamaran Cruise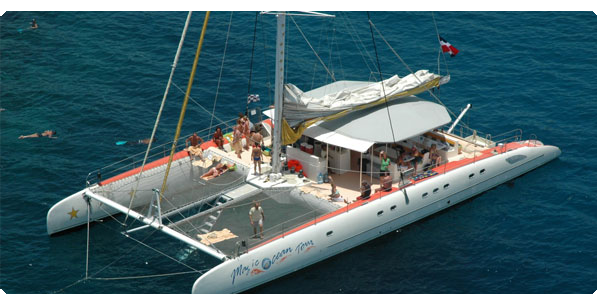 Isla Catalina
This beautiful island boasts the south coast's best coral reef, where fish are so tame from the many snorkelers and divers who visit here, that they eat right out of your hands.
Saona Island
Saona Island is a tropical island located a short distance from the mainland on the south-east tip of the Dominican Republic. It is a government protected nature reserve and is part of East National Park. It is a popular destination for tourists from all over the Dominican Republic, who arrive in fleets of catamarans and small motorboats on organized excursions every day. The Island is famous for the natural beauty of its beaches, and has been used on many occasions by film-makers and advertisers looking for a stereotypical "desert island" setting for their film or products.
Los Haitises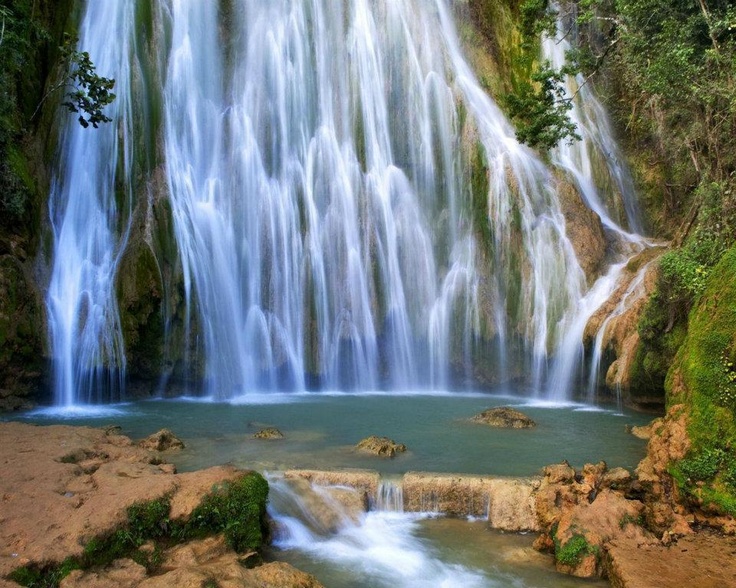 Los Haitises National Park is a national park located on the remote northeast coast of the Dominican Republic. It is a protected virgin forest with little road access. The number of tourists allowed is limited, but since 2000 it has been a relatively popular destination for ecotourism. Haitis (singular) means highland or mountain range in the Taíno language, although the elevation of the park's hills ranges from 30–40 m (98–130 ft). There is a multitude of caverns created by water erosion. Native Americans adorned these caverns with pictographs and petroglyphs. The culture or cultures which created these artworks remain unidentified, some of them possibly predating the Taínos.
The park was created by Law 409 enacted June 3, 1976. It was preceded by a Reserva Forestal (Forest Reserve) called Zona Vedada de Los Haitises (Los Haitises Prohibited Zone), created by Law 244. In 1996, it area was expanded from 208 to 826 km2 (80 to 319 sq mi) by Decree 233. Its boundary, which has been redrawn on multiple occasions, is presently uncertain. The bulk of the park is located in the municipality of Sabana de la Mar, province of Hat0 Mayor, while the remainder lies in the provinces of Monte Plata and Samaná. Sabana de la Mar is the site of a visitors' center.
Despite advanced deforestation, the precipitation is still considerable, ranging from 1,900–2,000 mm (75–79 in) annually. The park is near the top rank in both annual total rainfall and annual number of rainy days among sites in the Dominican Republic
Santo Domingo Tour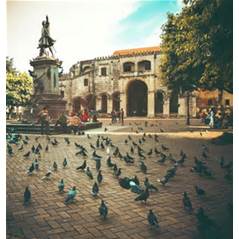 Follow in the conquistador's footsteps and explore the oldest city in the Americas. Funded by the Spanish, Santo Domingo was the first capital of the New World and here you will find the first cathedral, the first paved street and the first court built in this region.
Experience the geological splendour and natural beauty of Santo Domingo, learn about its fascinating history and view her important colonial architecture on this fascinating full day tour. Your day commences with a visit to the mysterious 'Three Eyes'; a series of spectacular underground caves. Afterwards, visit the Columbus Lighthouse which was erected in honour of the discoverer of the New World and said to be the explorer's final resting place.
In the afternoon head to the Colonial District of Santo Domingo, declared UNESCO World Heritage Site in the 1990s. Visit the Alcazar de Colon, a beautiful palace built for Christopher Columbus' son, Diego and the first cathedral in the New World, Cathedral of Santa Maria La Menor. Enjoy a guided stroll along the historical 'Calle las Damas' (The Ladies' Street), the olds street of the New World. Your day concludes with a visit to El Conde and the 'Mercado Model' (market) for some shopping. Here you can barter for typical souvenirs and other local goods.
Jeep Safari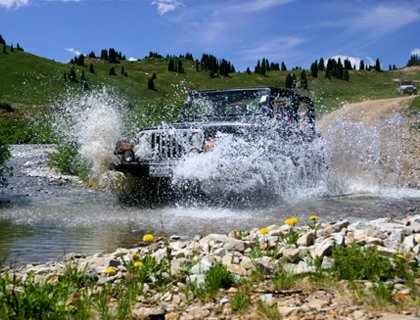 Take an all-terrain vehicle ride through the interior countryside of the Dominican Republic on this all-day tour from Bayahibe, La Romana or Juan Dolio. Pass sugarcane fields and traditional Dominican villages while you listen to your guide talk about the ancestral way of life here. Explore the unspoiled parts of the island and learn about how sugarcane, fruit, and coffee are grown here.
After pickup at your hotel, you are bussed to here you climb aboard your all-terrain vehicle.  You leave the tour buses behind as your jeep travels deep into the very interior of the Dominican Republic, along bumpy dirt roads, past traditional villages and sugar cane fields. Learn about the island's history, culture and ancestral way of life from your local guide. Make stops along the way to see how sugarcane, coffee and fruit are grown, all major exports for this island nation. Sample some local produce, fresh off the tree, before returning to your hotel at the end of your off-the-beaten-path adventure.
Horseback Riding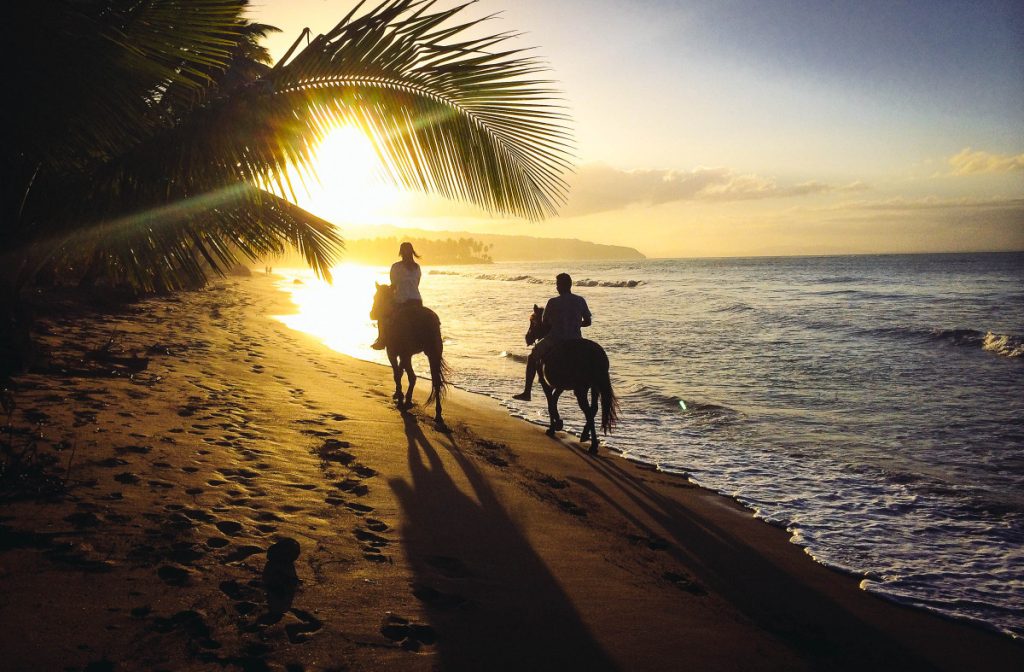 Explore white sand beaches on horseback during this half-day riding trip from Boca Chica. Visit Rancho Caribe, get to know its friendly guides and horses and ride through the Dominican countryside's stunning natural scenery and snow white beaches. All ages and experience levels are welcome, making your Dominican horseback riding adventure one to remember.
Zip Line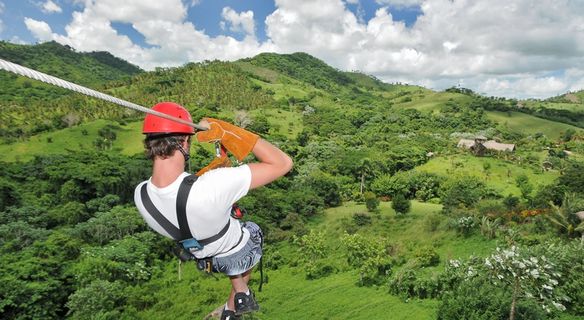 Take to the air and zipline through this beautiful forested area of the Dominican Republic Countryside. A 40-minute air-conditioned bus ride takes you to the site bordered by the unique beauty of the Cumayasa River. After a safety briefing and donning of equipment, your guides will lead you through the 7 fun and ecologically designed runs. The platforms link from tree to tree to cover almost 1km of ziplines in total. When you have made it to the last platform by the river, enjoy fresh fruits and cold bottled water, alcoholic beverages available to purchase.
NOTE: For safety reasons, cameras are not allowed on the course, professional photographs are available to purchase. Pregnant women, guests with back/neck injuries or heart conditions are not permitted. Minimum age is 8 years Maximum weight limit 265lbs, guests must fit comfortably into the harness. Closed-toe shoes are required.
ATV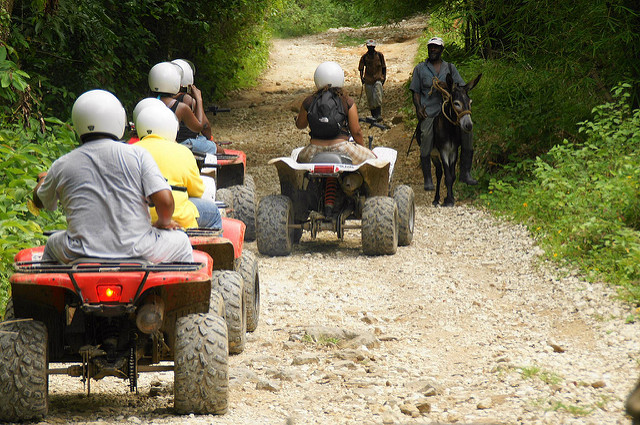 Experience the real Dominican Republic and get outside the resorts on this ATV tour from Boca Chica. Take a trip in a safari-style vehicle through lush farmlands and journey out to the island's famous tropical beaches. Stop at a local school, learn about Dominican history and boogie board in turquois waters while sipping on unlimited beer, rum and sodas on this all-inclusive tour. This popular experience ranks tops by reviewers for things to do in the DR. It is not to be missed! Highlights Full-day trip in the Dominican Republic aboard an all-terrain, safari-style vehicle Visit a coffee and chocolate plantation, children at a local school, and meet a typical Dominican family Check out crocodiles, iguanas, turtles and more animals at a local ranch Learn about the island's history and culture from an expert guide and swim at a remote and quiet beach.  Enjoy free-flowing rum, beer, soda and water on this all-inclusive tour Snacks, lunch and round-trip transport from your  hotel included
OFF SITE ACTIVITIES:
Cave Restaurant or Neptuno's Club (Best in the City)
JEEP SAFARI (All Inclusive)
SAONA ISLAND
GOLF PACKAGES
SPORT FISHING
SCUBA DIVING
CATALINA ISLAND
LOS HAITISES STATE PARK
SANTO DOMINGO CITY TOUR
RAFTING
ATV ADVENTURE
HORSE BACK RIDING
WHALE AND DOLPHIN ENCOUNTER
CATAMARAN PARTY (All Inclusive)
CAVE RESTAURANT (Best in the City)
STRIP CLUB Rated XXXX
ACTIVITY HIGHLIGHTS
This is the Vacation You Have Waited for Your Whole Life
SO WHAT ARE YOU WAITING FOR NOW?
COME SEE WHY WE ARE BECOMING THE NUMBER "ONE" CHOICE FOR AN EXOTIC CARIBBEAN ADULT VACATION!